Colourful history recalled
The Southern Cross newspaper – October 2015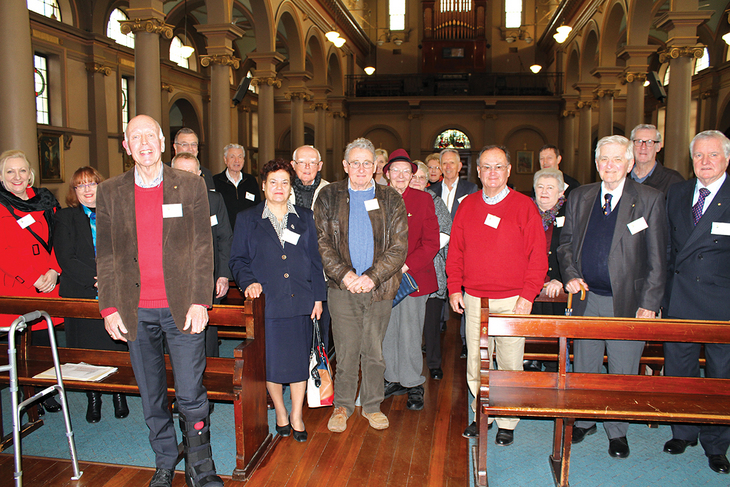 The early days of the Catholic Church in the west end of the city were brought to life by historian David Hilliard OAM during a lecture to the Bishop Murphy Society at St Patrick's Church last month.
About 25 people toured the Grote Street church which was built in 1914 on the site of the first Catholic Church building in the colony of SA. The existing church was designed by Walter Bagot, a young Adelaide architect who had studied in London and was inspired by the great Renaissance and classical basilicas of Florence.
Mr Hilliard spoke of the vibrant Catholic community in the west end and the many working class families who contributed to the building works. This theme was continued by the chair of the Archdiocesan Bequest Committee, Kevin Duggan AM QC when he addressed the Society during afternoon tea in the Archbishop's House on West Terrace, where the society's namesake once resided.
He paid tribute to Bishop Murphy who walked into a Protestant environment and succeeded in laying the foundations of the diocese and earning the respect of all, as evident in his glowing obituary in The Times newspaper.
"He was described as 'eloquent and and astute without a particle of arrogance and charitable without ostentation'," said Mr Duggan.
"Bishop Murphy is certainly a fitting patron for our bequest society which recognises generous benefactors to the Church."
Found 6 Results, displaying 1 to 6