Emergency Response Appeal
Lebanon - Humanitarian emergency in Lebanon reaches crisis point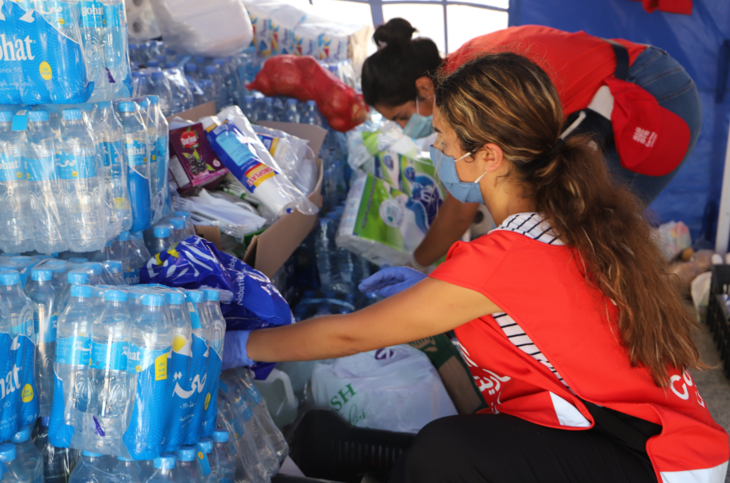 Lebanon has reached boiling point from enduring a series of crises that have been escalating over the past 18 months. Today, the population faces a dire humanitarian crisis with the country rapidly running out of power, water, fuel, medicine and food.
Caritas Australia continues to support Caritas Lebanon with both emergency and long-term response.
Visit caritas.org.au/lebanon or call 1800 024 413 toll free to provide much needed support.
Media contact: Jessica Stone 0490 684 867
jessica.stone@caritas.org.au or caritasmedia@caritas.org.au.
Donate today at www.caritas.org.au or by calling 1800 024 413 toll free.
Click here for more information: https:///caritas.org.au/donate/emergency-appeals/emergency-response-appeal/
LATEST MEDIA RELEASE:
Lebanon - Humanitarian Emergency in Lebanon reaches crisis point - 20-8-2021
Lebanon - Economic crisis in Lebanon plunges three-quarters of the population into poverty - 20-9-2021
Emergency Response Appeal
Haiti - Earthquake 14-8-2021
Your urgent support today can provide immediate aid and relief to communities impacted by Emergencies, like the earthquake in Haiti, which has killed over 1,200 people and caused widespread destruction.
Caritas Australia's thoughts and prayers are with the people of the Haiti who have been devastated by a 7.2 magnitude earthquake.
Over 1,400 people have died, and thousands more left injured. Homes, churches and schools have been damaged in the quake, and reports indicate that more than 30,000 families have been left homeless.
The country also continues to grapple with COVID-19, poverty, and ongoing political instability and violence.
There is immediate and urgent need for food, water, shelter, hygiene kits and first aid on the ground.
To provide support, you can donate to Caritas Australia's Emergency Response Appeal.
Donate today at www.caritas.org.au or by calling 1800 024 413 toll free.
Click here for more information: https:///caritas.org.au/donate/emergency-appeals/emergency-response-appeal/
LATEST MEDIA RELEASE:
Catholic agencies provide relief in Haiti after earthquake and Tropical Storm Grace