Project Compassion 2021
"BE MORE"

Project Compassion is Caritas Australia's annual Lenten Appeal which funds the continuing work of Caritas Australia in Africa, Asia, the Pacific, Latin America and Australian Indigenous communities.
Project Compassion is an opportunity to share what we have with those who have less.
Explore Project Compassion's to "Be More". Click here.
---
What's happening in schools and parishes ...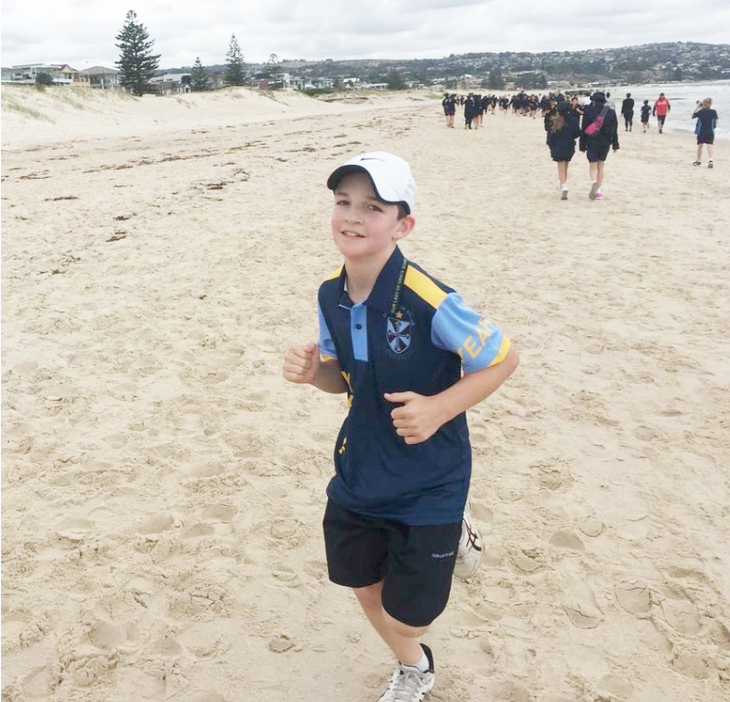 ADELAIDE | STUDENTS JOIN THE LONG WALK FOR JUSTICE
Across South Australia, nine Catholic Colleges came together for a coastal Caritas Ks. The students completed either a 3km walk or a 6km run, starting from Angus
Neill Reserve Seacliff and looping between Brighton and Seacliff.
In the many communities where Caritas Australia works globally, it's mainly the women and the girls that walk an average of 6km a day to obtain the water necessary for their survival.
At the end of the walk, students pooled their Project Compassion donations for Caritas Australia. Thank you South Australian youth for walking towards a better, more just and equitable world.
Picture: School students strolled, walked and sprinted for Project Compassion in South Australia. Year Six student, Tom, still has plenty of energy left as he runs the 6km to put dollars in his Project Compassion box. Photo: Tracey Tessitore
Click here to read/download to read more Caritas News/Winter Edition
---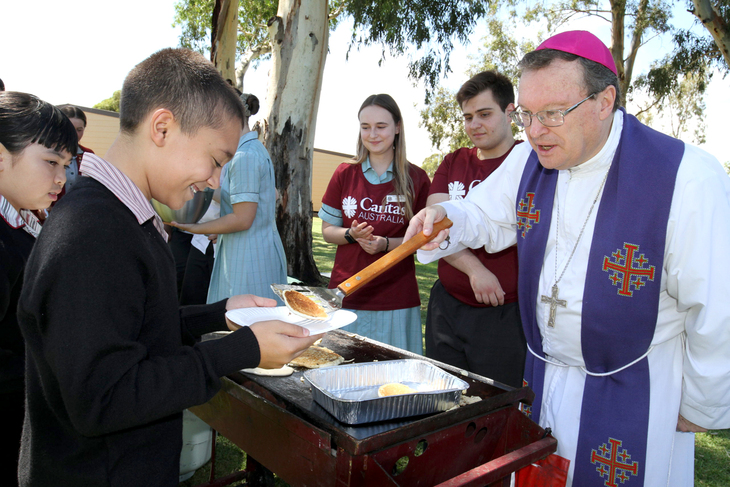 School launch 2021 - Thomas More College
Picture: Archbishop Patrick O'Regan showed he could 'be more' by cooking pancakes for Shrove Tuesday at Thomas More College, Salisbury, last week.
Serving up compassion on Shrove Tuesday | The Southern Cross, March 2021
The traditional pancake cook-up followed the schools launch of Project Compassion in a liturgy involving students from the college and neighbouring Catholic schools. This year's theme for Project Compassion, Oscar Romero's quote of 'aspire not to have more, but to be more', connects well with the college motto of Learn More, Love More, Be More. Project Compassion is the annual Lenten campaign of Catholic humanitarian and development agency Caritas Australia.
---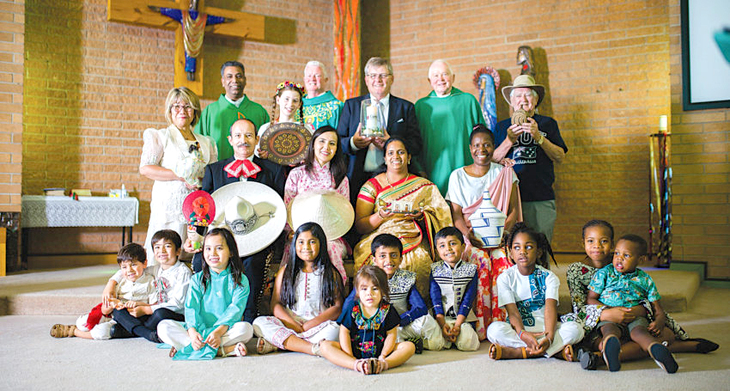 Parish launch 2021 - Clearview/Kilburn Parish
Picture: Vicar General Fr Philip Marshall (back, second from left) and members of the Clearview/Kilburn parish celebrate the launch of Project Compassion on Valentine's Day. Photo: Nat Rogers
Loving start to Project Compassion | The Southern Cross, March 2021
There was a lot of love at the Clearview/Kilburn parish on Valentine's Day this year, but for a different reason. The parish opened its church doors to warmly welcome the Project Compassion launch for 2021 on Sunday February 14.
Parishioners acknowledged the multiculturalism of the community by dressing in their national costume and bringing symbols from the various countries around the world to be placed with this year's Project Compassion symbols from Solomon Islands, Bangladesh, Indonesia and Tanzania.
---
What's happening in your school?
Tell us what is happening in your school – awareness raising activities, fundraising and special events. Let the rest of the community know what you are doing.
I would love to hear from you - send me, Tracey Tessitore, an email with details of your school, activities and your contact details.
---