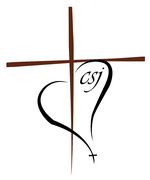 The Companions of St Joseph are a group of lay people from all walks of life, who have come together to explore and celebrate their connection with the charism and calling of Mary MacKillop and Julian Tenison Woods.
As an Association of the Lay Faithful, the Companions of St Joseph aim to work alongside each other to discern the needs of our time and respond to them in simple, ordinary ways. With generosity we wish to celebrate and witness to God's love in the daily events of our lives; we express trust in God's providence by caring for our earth, putting aside ambition and material greed, and form habits of prayer that nurture relationship with God in love of neighbour as our primary focus.
As individuals, we have all felt the deep connection with the mission of Mary of the Cross. As "lay" people who share in this special charism, living either married or single lives, we can feel alone in carrying out our God-given mission. We feel the need to connect with others who share in Mary MacKillop's vision and mission – this connection is at the heart of our gathering and our vocation.
As such we share a deep spiritual connection with Mary of the Cross, Julian Tenison Woods and St Joseph.
Images and/or writings used with the permission of the Trustees of the Sisters of St Joseph.
---
Click on the links below for more info.
---
Mount Street, Sydney – Visit
In July a group of Companions of St Joseph from Adelaide travelled to North Sydney for a reflection weekend. The reflection was led by Sr Susan Pollard RSJ.
The Companions of St Joseph are an association of the lay faithful. The group is formally recognised by the church and live as companions, according to the spirit of St Joseph and inspired by the example of Mary MacKillop and Julian Tenison Woods.
Download pdf below for full story.
Companion Sydney article.pdf