The investigation of the validity of the marriage bond
Marriage breakdown is unique among life's experiences. There is nothing which can prepare or equip a person for the trauma or grief which is involved. The breakdown of marriage is a process which spans years of one's life and is not just restricted to when the parties actually separate. Separation and divorce are preceded by a history at least as long as the marriage itself. The causes often reach back to the wedding day, to the time of courting, or to the childhood environment of one or both parties. The ending of a marriage is a critical time for all concerned. Both parties may have invested a major part of their lives, their resources, their hopes, their dreams in the relationship.
The Church is aware of the stresses in our modern world associated with marriage breakdown and divorce. The Church endeavours to reach out to the pain and hurt of a divorced person, while upholding the permanence of a valid marriage. By declaring invalid those marriages which fall below the minimum standards set by canon law, the Church protects the dignity of marriage for those couples who have a valid marriage.
The Tribunal is a Church court which makes these declarations. Such a declaration can often help the divorced person who has remarried or is intending another marriage in the Catholic Church. It may also assist a divorced Catholic who is seeking clarification of his/her position for peace of conscience, or for reassurance in developing relationships in the future.
---
11 Sep 2015
Response to the new procedural law for declaration of nullity
The Tribunal of the Catholic Church (SA & NT)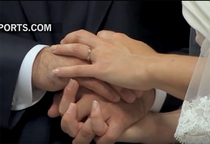 The Archbishop and those working in the area of marriage nullity in the Archdiocese of Adelaide welcome the announcements made by the Holy Father and will certainly be co-operative in the implementation of the changes.
We have always regarded the process as a pastoral one whereby the people who approach the Tribunal are treated with dignity and are listened to respectfully. The care of the People of God is our primary objective and the changes that the Holy Father has decreed are designed to make the process of nullity more simple and to avoid unnecessary delays.