The Council for Integral Ecology is dedicated to serving the Archdiocese of Adelaide in the promotion of care for our common home, by responding to the cry of the Earth and the cry of the poor. We see this as encompassing a range of issues, including social justice, peace and human development.
---
20 Sep 2022
Laudato Si' Action Platform and Strategic Plan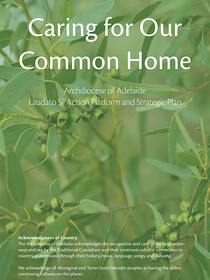 LSAP 2022 web ver.pdf

01 Sep 2021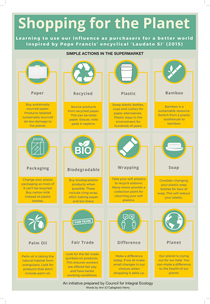 Ann Henry has prepared a resource to raise consciousness in order to shop for the planet. The action is an initiative of the Council for Integral Ecology.
Shopping-for-the-Planet_Flyer_17Aug21_av[1]_53445-1.pdf

Shopping-for-the-Planet_booklet_13Aug21_av_4100-1.pdf