30 Apr 2015
New Catholic Education Head appointed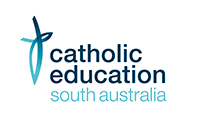 Ms Helen O'Brien has been appointed to the position of Director of Catholic Education SA and Chancellor in the Archdiocese of Adelaide.
Announcing her appointment, Adelaide Vicar General Father Philip Marshall said Ms O'Brien had great depth and breadth of wisdom of Catholic education both in South Australia and nationally.
Ms O'Brien has been acting director following the resignation of Dr Paul Sharkey who moved to Melbourne earlier this year.
She was previously Deputy Director of Catholic Education SA and has represented the sector on a number of Government and inter-sector committees and boards.
Fr Marshall said Catholic education in South Australia was currently facing both challenging and exciting times.
The launch of the CESA Strategy for Leading Education to New Levels of Excellence brings many opportunities for our schools. "I am confident that Helen can strongly lead our community at this time," he said.
Ms O'Brien said she was looking forward to working closely with Catholic school communities to ensure Catholic Education SA continued to provide an accessible, viable and real option for all students and their families.