22 Aug 2016
Astronomer to visit Adelaide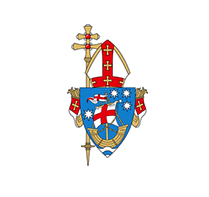 Media Release - Monday August 22, 2016
Vatican astronomer looks to skies of Adelaide
Astronomer at the Vatican Observatory, Brother Guy Consolmagno SJ, will be the special guest speaker at a free lecture in Adelaide on Monday August 29.
"The Heavens Proclaim: Astronomy and the Vatican" will be the theme for the presentation at the Mawson Lakes Campus of the University of South Australia. Br Guy's visit is being organised by the Salisbury Catholic Parish, the Adelaide Planetarium at UniSA and the Astronomical Society of South Australia.
A native of Detroit, Michigan, Br Guy studied planetary sciences, was a researcher at Harvard and MIT, served in the US Peace Corps in Kenya and taught physics before entering the Jesuits in 1989. Since 1993 he has served as an astronomer at the Vatican Observatory and was curator of the Vatican meteorite collection, before being appointed president of the Vatican Observatory Foundation in 2014.
The roots of the Vatican Observatory go back to the Gregorian reform of the calendar in 1582 and it has been part of an extensive history of Church support for astronomy. Its modern mission for the past 100 years has been to show there is no inherent conflict between science and religion.
The free lecture is open to the public and will be held at 7pm on Monday August 29 at the Mawson Centre, Mawson Lakes Campus, University of South Australia.
For more information about Br Guy Consolmagno's visit and to organise an interview with him, contact Jenny Brinkworth on 0438 727 677 or by email: jbrinkworth@adelaide.catholic.org.au
Media release - Vatican Astronomer.pdf