25 May 2018
Archdiocese arrangements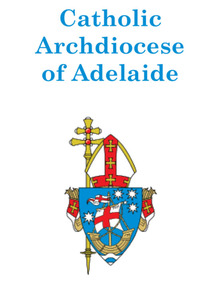 Media Release | Friday May 25 2018
Archdiocese of Adelaide arrangements
Adelaide Vicar General Father Philip Marshall will take responsibility for the affairs of the Catholic Archdiocese of Adelaide from today, with the support of newly appointed Adjunct Vicar General Father Anthoni Adimai SdM.
This follows the standing aside of Archbishop Philip Wilson, effective from today.
Fr Marshall will assume principal responsibility for liturgical duties and direction of the Archdiocese while continuing to look after clergy matters and coordinating the Archdiocese's renewal program.
Fr Adimai will remain as parish priest of Hectorville but will work alongside Fr Marshall in dealing with the affairs of the Archdiocese.
Chancellor Pauline Connelly has been appointed chair of the Archdiocesan Council for Child Protection and will act as the Archbishop's delegate in managing and dealing with matters related to Professional Standards, the Police Check Unit and the Child Protection Unit.
Fr Marshall said one of his first priorities would be to "ensure we continue to be a Church where the safety of children is paramount and where survivors of abuse are listened to and supported".
His other main focus would be working closely with the clergy and laity to keep the life and renewal of the Archdiocese moving forward.
MR Archdiocese arrangements.pdf