18 Dec 2020
Plan ahead for Christmas Mass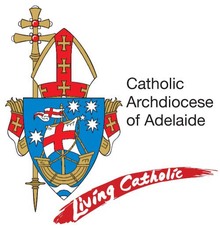 Media Release | Friday December 18 2020
PLAN AHEAD FOR CHRISTMAS MASS
Christmas Mass-goers are being urged to check with their local parish about times and details of services due to the impact of COVID-19 restrictions on attendance limits.
With the current requirement for indoor religious services being one person per two square metres, many parishes and communities require people to book for Christmas Mass. Worshippers also need to arrive early to check in with their phones or sign in manually.
Archbishop Patrick O'Regan said it was important for anyone wanting to attend Mass on Christmas Eve and Christmas Day to plan ahead to help parishes ensure they were complying with the latest SA health guidelines.
"While we would love to see as many people as possible celebrating the true meaning of Christmas, we are also conscious of the need to keep our communities as safe as possible and prevent the spread of COVID," Archbishop O'Regan said.
Mass services on Christmas Eve (6pm, 8pm, 10pm and midnight) and Christmas Day (9am and 11am) in St Francis Xavier's Cathedral will be live streamed at www.adelaide.catholic.org.au. Carols and Midnight Mass in the Cathedral will be replayed on Channel 44 at 11am on Christmas Day.
The Cathedral will have a limit of 240 people with a further 75 in an adjacent hall while a large outdoor screen in Mary MacKillop Plaza will broadcast the Mass to approximately 200 more worshippers.
In his Christmas message, Archbishop O'Regan referred to the "sudden chaos and uncertainty that COVID has brought into our lives".
"It has all taken its toll on us," he said.
"And now we find ourselves in Advent and soon Christmas. It's a reminder that the kind of God we have is a God who first comes to us; a God who is not only God for us, but God with us; a God who reminds us that we are not alone, especially it seems in chaos and uncertainty."
The Archbishop's video message can be viewed at https://youtu.be/vgKzG7aKZmo.
Archbishop O'Regan will be available for interviews at 10.30am on Christmas Day at St Francis Xavier's Cathedral, corner of Wakefield Street and Victoria Square.
Filming inside the Cathedral will be possible at the 9am Mass but please contact Jenny Brinkworth on 0438 727 677 for further details.
MR - Christmas 2020.pdf