15 Feb 2021
Shrove Tuesday launch of Project Compassion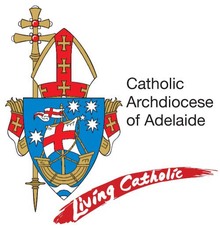 Media Alert | Monday February 15 2021
Shrove Tuesday launch of Project Compassion
The Archbishop of Adelaide Patrick O'Regan will celebrate Shrove Tuesday TOMORROW (February 16) by cooking pancakes at Thomas More College, Salisbury.
The event coincides with the launch of Project Compassion, the annual Lenten campaign run by Catholic humanitarian and development agency Caritas Australia.
The theme of this year's Project Compassion is Oscar Romero's quote of 'aspire not to have more, but to be more', which connects with the college motto of Learn More, Love More, Be More.
Shrove Tuesday takes place the day before Ash Wednesday, which marks the beginning of Lent and involves thousands of Catholics attending Mass and having their foreheads marked with ashes. Due to COVID-19, this year the ashes will be sprinkled over the heads of worshippers or on the back of hands.
The launch of Project Compassion will take place in the college's new Faulkner Centre, named after former Archbishop Leonard Faulkner who died in 2018.
Representatives of the Archdiocese, Catholic Education SA, local Catholic schools in the northern region and the Salisbury parish will attend the liturgy and pancake brunch.
WHAT: Launch of Project Compassion followed by Shrove Tuesday pancake brunch
WHEN: Tuesday February 16
10.30am Liturgy commences
11.05 Be More Student Pledge
11.25am Pancake brunch
WHERE: Thomas More College. 23 Amsterdam Crescent, Salisbury Downs. Enter via gate 3 and follow signage to Faulkner Centre.
Media alert Shrove Tuesday.pdf