24 May 2021
Catholic Education celebrates 200 years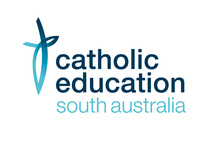 Media Alert | Monday May 24 2021
Catholic Education celebrates 200 years
More than 550 students and staff from Catholic Education SA will join in a simultaneous celebration with schools throughout Australia to mark 200 years of Catholic education TODAY.
In a national first – the event will be livestreamed with participants from every corner of the country – coming together for a simultaneous Mass.
The national Mass will mark the bicentenary of the first 'official' Catholic school that opened in Parramatta, NSW, in October 1820.
In Adelaide, Archbishop Patrick O'Regan will celebrate Mass at 10am in St Francis Xavier's Cathedral with Bishop of Port Pirie Diocese Karol Kulczycki SDS and Emeritus Bishop Greg O'Kelly SJ concelebrating.
The Mass will include a video message from Prime Minister Scott Morrison and the launch of the song 'Faith in the Future' by Father Rob Galea.
Catholic education began in South Australia in November 1844. One of the first acts of Francis Murphy, on receiving his appointment as the first Catholic bishop of Adelaide, was to send Mr and Mrs William James from Sydney to establish the first Catholic school in a temporary chapel on Pirie Street, Adelaide.
By 1866, there was a Jesuit School, St Aloysius at Sevenhill, and about 20 parish schools in South Australia, including St Joseph's School at Penola, established by Father Julian Tenison Woods and Australia's first canonised saint, Mary MacKillop. Now known as Mary MacKillop Memorial School, it is one of the oldest continuing Catholic schools in the Archdiocese of Adelaide.
Today, more than 46,800 students attend 101 Catholic schools across South Australia.
The Mass will be held: 10am Monday May 24 | St Francis Xavier's Cathedral, Cnr of Victoria Square and Wakefield Street, Adelaide
Further information is available at www.200years.catholic.edu.au.
Catholic Education celebrates 200 years Mass - live stream link
Media contact: Jenny Brinkworth, Catholic Communications 0438 727 677
Media release - Catholic Education celebrates 200 years.pdf