Catholics encouraged to receive COVID-19 vaccine
Catholics in Australia are being encouraged to receive a COVID-19 vaccine when it becomes available to them, with the relevant Bishops Commission saying it is morally permissible to accept any vaccine. In a document published today, the Bishops Commission for Life, Family and Public Engagement acknowledges that there are ethical concerns about the way some of the vaccines have been developed or tested. That includes the use of cell lines derived from an abortion in the 1970s.
Catholics in Australia encouraged to receive COVID-19 vaccine.pdf

FAQs and Guidance on COVID-19 Vaccination.pdf

05 Mar 2021
Catholic women invited to national consultation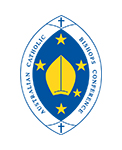 Catholic women are being invited to participate in a national consultation with two bishops later this month and to mark their diaries for a national gathering in September.
The national consultation, which will take place on March 27 via Zoom, invites women to articulate and celebrate their contribution to and vision for the mission of the Catholic Church in Australia.
Bishop Michael Morrissey, the Bishop Delegate for Women, said he is looking forward to hearing from Catholic women from across the country.