Statement from National Council of Priests of Australia (NCP)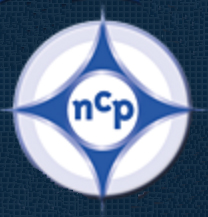 STATEMENT FROM THE NATIONAL COUNCIL OF PRIESTS OF AUSTRALIA (N.C.P.)
RE: THE FINAL REPORT FROM THE ROYAL COMMISSION INTO INSTITUTIONAL RESPONSES TO CHILD SEXUAL ABUSE.
The National Council of Priests of Australia applauds the work of the Royal Commission in its endeavours to eliminate the scourge of child sexual abuse which has been a blight on our society, our welfare and our religious institutions. The N.C.P. welcomes the release of the report and the efforts to implement the recommendations made by the Commission. As an organisation representing many priests throughout Australia, we are angry and ashamed of the criminal activity engaged in by some of our fellow priests.
As an organisation of priests we stand in solidarity with the victims of clergy sexual abuse. We also commit our organisation to the task of ensuring that such actions will never be repeated. We support the mission of the Truth, Justice and Healing Commission, under the leadership of Mr Francis Sullivan, to expose the criminal nature of abusing priests and the negligence of those in leadership and authority.
The Royal Commission has provided the Catholic Church with a template for reform. The N.C.P. will cooperate with the bishops of Australia as they work towards initiating these reforms and bringing healing to those individuals and their families who have suffered the trauma of sexual abuse.
Rev Fr James Clarke
Chairman, National Council of Priests of Australia
NCP statement_Royal Commission Report.pdf