Pipe organ recitals in St Francis Xavier's Cathedral
Fringe event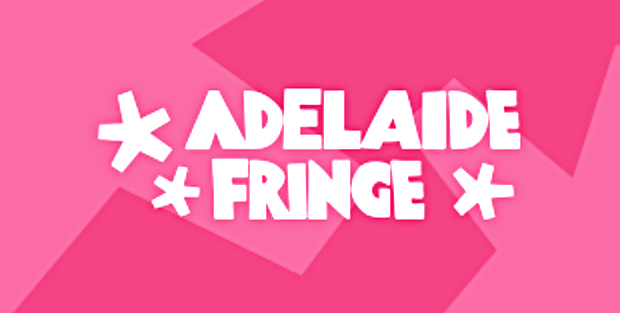 This year's free Fringe lunchtime concerts in St Francis Xavier's Cathedral will be held on Wednesdays March 1, 8, 15; 1-1.30pm. All welcome.
Val Estrella will perform at the first half-hour concert on Wednesday March 1, Gina Dutschke will play on March 8 and Jacinta Jakovcevic will perform at the concert on March 15.
Festival of Hymns - a new addition to this year's program featuring organist James Lloyd - this event will be held on Sunday February 19, 1pm.
They are excited to play the unique Casavant Frères pipe organ which was built in Canada in 1927.
---
08 Mar 2023
Gina Dutschke, March 8, 1pm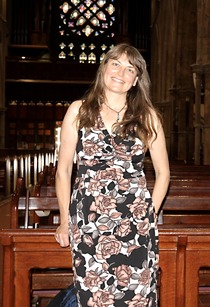 After completing her Bachelor of Music in piano performance, Gina studied organ with Christa Rumsey, completing the Church Music Certificate (TAFE) and an Honours Degree in organ performance (University of Adelaide).
She holds Diplomas in Pianoforte, Education and Theology, and a Certificate in German as a Foreign Language (Goethe-Institut, Germany).
After working as Music Director of Cornerstone College Mt Barker, Gina spent a year working in Eisenach as an English teaching assistant. Here she practised regularly on the Schuke organ at St George's church where J.S. Bach was baptized, and was a member of the Bach Choir. Gina has had a life-long commitment to music ministry within the Lutheran Church in South Australia.
01 Mar 2023
Jacinta Jakovcevic, March 15, 1pm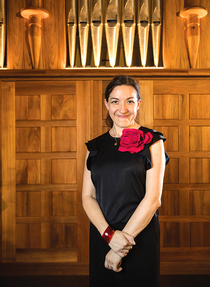 Jacinta is Director of Music at St Mary's Cathedral in Perth where she combines her great loves of liturgy and music together with her keen interest in choral music, music administration and the development of young musicians.
Born into a musical family, Jacinta indeed started her musical career in the church and became involved at a very early age as both organist and chorister. Having completed her Bachelor of Music (Hons) at the University of Western Australia and gaining a number of performance diplomas she became a sought after musician in Perth and, in addition to her continuous work in church music, took part in ABC broadcasts and extensive work with major organisations including the West Australian Symphony Orchestra (WASO), Western Australian Academy of Performing Arts (WAAPA), the University of Western Australia and the Australian Opera Studio: always bringing the wealth of expertise and experience to her work in church music.
Jacinta has also taken part in symposiums and performances in parts of Europe (including Austria, Norway and Croatia) and South East Asia as a chamber musician and soloist on both piano and organ. Her recent performances include opening of St Francis Xavier Cathedral, Geraldton (2017), Adelaide Fringe Festival (St Francis Xavier Cathedral – 2018, 2020) and a recital as part of lunchtime series at St Andrew's Cathedral, Sydney (2018).
James Lloyd, Sunday February 19, 1pm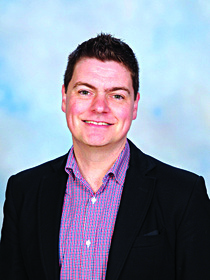 Festival of hymns featuring organist James Lloyd
James is a regular organist at the Cathedral's 11am Sunday Solemn Mass and his vibrant effusive style has pleased Mass-goers for many years.
Val Estrella - March 1, 1pm
Val was born in Sydney and commenced lessons in piano aged 5. Upon starting high school at St Mary's Cathedral College, he was introduced to the organ, which set alight his passion for the instrument. Val moved to Adelaide with his family in 2018, and took lessons under organist Mark Joyner while a student at Marryatville High School. During this time, he was also appointed Organ Scholar at Payneham Road Uniting Church, a position which he held until 2022. Now aged 18, Val continues to study the organ, with a particular interest in French 20th-century repertoire and improvisation. He is currently working towards is Licentiate in Music (LMusA) in Organ.
Outside the organ, Val is keen on piano repertoire, and has numerous other interests including art, architecture, aerospace and physics, the latter of which he is studying at University.