12 May 2019
Themes for Plenary to be released
The Southern Cross newspaper – May 2019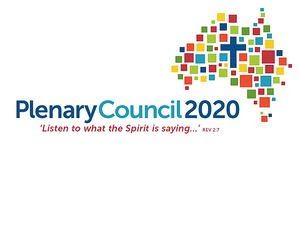 The Southern Cross, May 2019
Themes for Plenary to be released
The themes for the historic Plenary Council 2020 will be announced on Pentecost Sunday, June 9, as part of the launch of the listening and discernment phase of the Council.
The National Centre for Pastoral Research (NCPR) is conducting qualitative and quantitative analysis of the submissions received during the Listening and Dialogue phase to identify key themes.
The Bishops Commission for the Plenary Council, the Plenary Council Executive Committee and the Facilitation Team will then work with the NCPR to finalise the 'national themes for discernment'.
In Adelaide, facilitators of dialogue sessions participated in a day of reflection on May 11 and a local working group is exploring ways that parishes, communities and schools can engage with the next phase of the Council.
"We will need to look at how the Plenary Council themes connect with our own Eight Gospel pathways and the Renewing Parishes program," said Sarah Moffatt, who is coordinating the Archdiocese's involvement in the Plenary Council 2020.
The Plenary Council's opening phase concluded in March, with more than 220,000 people sharing their stories and considering the question, "What do you think God is asking of us in Australia at this time?"
The first session of the Council will be held in Adelaide in October next year.