01 Aug 2019
Plenary report published
The Southern Cross newspaper – August 2019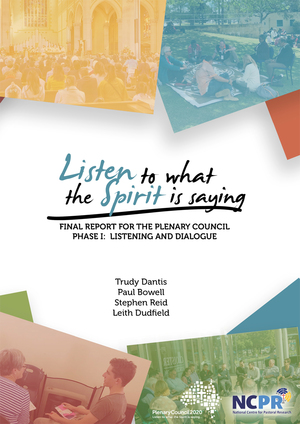 The final report of the Listening and Dialogue phase of the Plenary Council has been published and is now available to the public. Prepared by the National Centre for Pastoral Research, the 314-page report provides insights into the 17,457 submissions received from May 2018 until March 2019.
In total, 4699 groups and 12,758 individuals – representing the voices of more than 222,000 people – were involved in making submissions nationally. There were 622 submissions (232 group, 390 individual) received from the Adelaide Archdiocese. Perth Archbishop Timothy Costelloe SDB, president of the Plenary Council, said he hoped when people read the report they "will be encouraged by the passion and commitment which the invitation to enter the journey has generated in such an extraordinary way".
"In the first phase of our journey, this listening has produced an extraordinary treasure of ideas and proposals which represents the heartfelt response of many people," he said.
"The great challenge ahead of us now is to 'catch' the voice of the Holy Spirit within the passionate, hopeful but sometimes contradictory voices of God's people."
The report can be found at www.plenarycouncil.catholic.org.au.
To read all the snapshot reports and the final report click here.