01 Nov 2019
Spotlight on Plenary Council
The Southern Cross newspaper – November 2019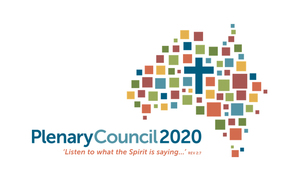 The Southern Cross | November 2019
The Plenary Council, which kicks off in Adelaide next year, is a "remarkable event" which has significance for the whole Church, not just Catholics in Australia, says Archbishop Mark Coleridge.
Speaking on the ABC religious affairs program Compass, Archbishop Coleridge said that "people in Rome know that many others around the world are watching what's happening Down Under".
"I don't want to overblow the thing at all but nonetheless many are watching, and Rome knows that," he told host Geraldine Doogue.
"And Rome itself is intensely interested in what we're doing."
The first stage of the Plenary Council will be held from October 4-10 in Adelaide.
Archbishop Coleridge said the Plenary would be a "colossal failure" if it didn't listen to the voices of lay people and the Holy Spirit but said any decisions made would need to be in harmony with the doctrine and discipline of the universal Church.
Asked if the Catholic Church would still be "recognisable", he said in 50 years' time "we will be an astonishingly different Church but we will be the Catholic Church".
"Certainly the question of leadership is right at the heart of that change," he said.
"We're not just talking the forms of the Church in some superficial sense, we are talking about the culture of the Church."
Committed Catholic Robert Fitzgerald AM, who served as a commissioner on the Royal Commission into Institutional Responses to Child Sexual Abuse, also featured in the documentary.
He said the Church must enter into a period of renewal and reform: "There's no ifs and buts."
Doogue asked him whether she, as a lay woman, should think she could play a part in changing things.
"Well, in a very basic and human sense, it's the only game in town," he said.
"So, you can either not play, or you can play. My view is, you play. And I think most people in Australia would expect the laity to play a very important place in this process."
The program can be viewed online at www.abc.net.au/religion or on ABC iview. Compass is Australia's only religion, faith and ethics TV program and airs on the ABC every Sunday at 6.30pm.