02 Jul 2020
Revised dates for Plenary
The Southern Cross newspaper - July 2020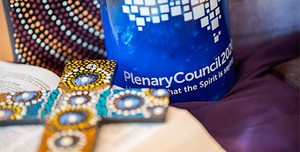 The dates for the two assemblies for the Fifth Plenary Council of Australia have been confirmed by the Australian Catholic Bishops Conference.
The first assembly will be held in Adelaide from October 3-10, 2021, and the second in Sydney from July 4-9, 2022.
The new dates mean that the celebration of the Plenary Council has effectively moved 12 months from the original plan of a first assembly in October 2020 and a second assembly in June/July 2021.
Plenary Council president Archbishop Timothy Costelloe SDB said the confirmation of the specific dates will help in the formulation of a revised program of preparation for Council delegates, who were announced in March, and for the whole Catholic community.
Archbishop Costelloe said the bishops' preference to hold the second assembly in April 2022, announced last month, had to be revisited.
"The confluence of a number of events in April 2022, including the New South Wales school holidays, Easter in the Latin Rite and Easter in the Eastern Rite, meant that the plan to hold the second assembly then was unworkable," he said.
"The one-year change to our initial timeline affords each of us the opportunity for a more extended period of individual and collective discernment leading into the first assembly than we would otherwise have had."
Plenary Council facilitator Lana Turvey-Collins said that this time will be utilised for all people to re-engage with the journey of discernment toward the Council assemblies after the impact of the COVID-19 pandemic.
"A renewed engagement will take place in a societal context that's been altered by the pandemic," she said.