01 Sep 2020
Moving towards Plenary
The Southern Cross newspaper – September 2020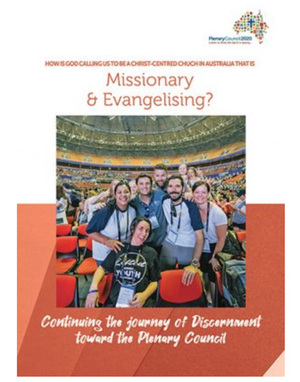 The Southern Cross | September 1 2020
Moving towards Plenary
With the new dates for the Plenary Council assemblies now announced, the local facilitation team met recently to begin planning what this next phase will look like.
The team discussed various opportunities for engagement at the local level in the lead up to the first Assembly in Adelaide from October 3 to 10 2021.
Some of the opportunities include meeting with the Adelaide Plenary Council delegates, forums to engage with the thematic papers of the Plenary Council (which can be found at www.plenarycouncil.catholic.org.au/continuing-the-journey-of-discernment/) and conducting facilitation training for communities to engage with the thematic papers at a local level.
There will also be opportunities during the latter part of the year for people to express interest in volunteering at the Adelaide Assembly.
Anyone interested in becoming involved is encouraged to contact Archdiocesan Acting Chancellor and Plenary Council Executive member, Sarah Moffatt smoffatt@adelaide.catholic.org.au.
Meanwhile, Ms Moffatt will be guest speaker at a presentation to be hosted by Lefevre Catholic Community next month.
As the Plenary enters the stage of discerning, Ms Moffatt will discuss what has been proposed after listening and discerning around the question, 'what is God asking of us in Australia at this time?'
The presentation will be held in the LeFevre parish meetings rooms, 253 Military Road, Semaphore, from 4 to 5pm on October 4. Everyone is welcome to attend, but should RSVP to lefevre@catholicparishes.com.au