29 Oct 2020
Plenary Council - Journey to October 2021 and Beyond
Synodality in Practice: Reflections – James McEvoy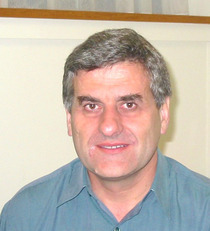 James McEvoy is a priest of the Archdiocese of Adelaide and teaches theology at the Australian Catholic University, Adelaide. Below is his presentation at the gathering held at Thebarton Community Centre, Torrensville on October 29 2020.
1. Synodality, Francis stresses, is not simply another structure—that would do little by itself. In Laudato Si' and in other places, he rejects "functionalism" and "the technocratic paradigm" in the church and in church reform. This insight has a corollary in the struggles of contemporary Western culture (as Faggioli notes [ITQ, p. 18]): one of the signs of this time is the deep distrust that people have of institutions, even democratic and ecclesial institutions. Only participation which engages people's deepest self-understanding and concerns, and which does not alienate them, will overcome such distrust.
Synodality.practice.sept.2020.pdf

01 Oct 2020
Next steps on the journey to Plenary Council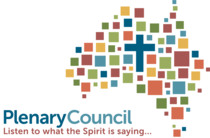 Dear Sisters and Brothers
Grace and peace I hope that this note finds you well.
I am writing to inform you of two important gatherings that are occurring over the next few months.
20201001 004 L POR - Gatherings.pdf

a-journey-of-discernment-The-Plenary-Council.pdf

1. Plenary Council - Journey to October 2021 and Beyond
Thursday October 29 2020, 7:30pm-9:30pm
Thebarton Community Centre
Corner of South Road and Ashwin Parade
TORRENSVILLE
BOOKINGS: https://www.trybooking.com/BLTNS

Everyone is welcome.
2. Gathering of Parish Priests, Chairs of Parish Pastoral Council and Pastoral Associates with Archbishop Patrick O'Regan
The Light of the Southern Cross Report
Wednesday, November 4 2020, 7:30pm-9:30pm
Croydon Park Parish
enter from Tungara Ave,
CROYDON PARK
OR
Thursday, November 12 2020, :30pm-9:30pm
Salisbury Catholic Parish,
Commercial Road,
SALISBURY
BOOKINGS: https://www.trybooking.com/BLWOZ
Intended for Chairs of Parish Pastoral Councils, Parish Priests and Pastoral Associates.