01 Oct 2020
Next steps on the journey to Plenary Council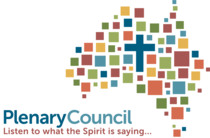 Dear Sisters and Brothers
Grace and peace I hope that this note finds you well.
I am writing to inform you of two important gatherings that are occurring over the next few months.
20201001 004 L POR - Gatherings.pdf

a-journey-of-discernment-The-Plenary-Council.pdf

1. Plenary Council - Journey to October 2021 and Beyond
Thursday October 29 2020, 7:30pm-9:30pm
Thebarton Community Centre
Corner of South Road and Ashwin Parade
TORRENSVILLE
BOOKINGS: https://www.trybooking.com/BLTNS

Everyone is welcome.
2. Gathering of Parish Priests, Chairs of Parish Pastoral Council and Pastoral Associates with Archbishop Patrick O'Regan
The Light of the Southern Cross Report
Wednesday, November 4 2020, 7:30pm-9:30pm
Croydon Park Parish
enter from Tungara Ave,
CROYDON PARK
OR
Thursday, November 12 2020, :30pm-9:30pm
Salisbury Catholic Parish,
Commercial Road,
SALISBURY
BOOKINGS: https://www.trybooking.com/BLWOZ
Intended for Chairs of Parish Pastoral Councils, Parish Priests and Pastoral Associates.