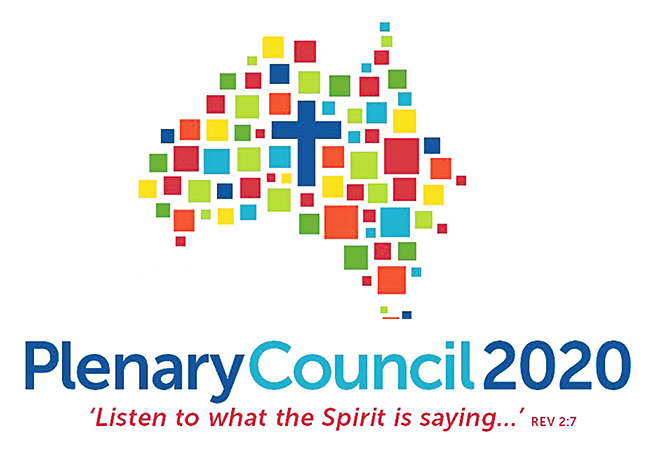 We are now entering a new phase in the Plenary Council process with the release of the six thematic Discernment Papers on Pentecost Sunday.
We are now asked to look at what is emerging, to listen to these voices, to pray and to discern what we can do to move towards the type of Church in Australia that we all want to be a part of.
The Discernment Papers can be found here.
28 Jul 2019
Final Report for the Plenary Council
LISTENING TO WHAT THE SPIRIT IS SAYING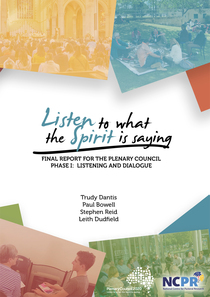 Final Report for the Plenary Council
Phase I: Listening and Dialogue
FINAL-BOOK-v4-LISTEN-TO-WHAT-THE-SPIRIT-IS-SAYING.pdf

OPEN TO CONVERSION, RENEWAL AND REFORM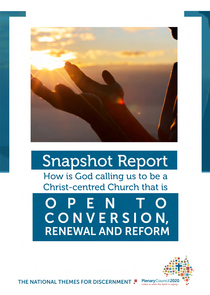 How is God calling us to be a Christ-centred Church that is:
OPEN TO CONVERSION, RENEWAL AND REFORM
PC2020-snapshot-report-6RENEWAL-finalv2.pdf

MISSIONARY AND EVANGELISING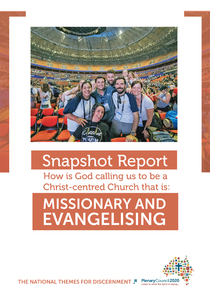 How is God calling us to be a Christ-centred Church that is:
MISSIONARY AND EVANGELISING
PC2020-snapshot-report-1MISSIONARY-final3.pdf

INCLUSIVE, PARTICIPATORY AND SYNODAL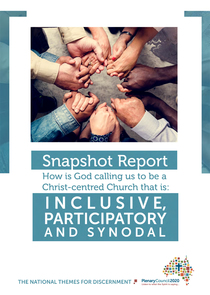 How is God call us to be a Christ-centred Church that is:
INCLUSIVE, PARTICIPATORY AND SYNODAL

PC2020-snapshot-report-2INCLUSIVE-final.pdf

PRAYFUL AND EUCHARISTIC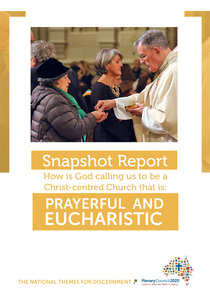 How is God calling us to be a Christ-centred Church that is:
PRAYERFUL AND EUCHARISTIC
PC2020-snapshot-report-3PRAYERFUL.pdf

HUMBLE, HEALING AND MERCIFUL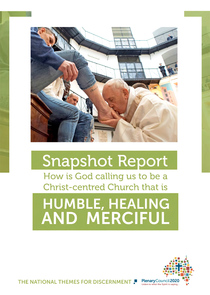 How is God calling us to be a Christ-centred Church that is:
HUMBLE, HEALING AND MERCIFUL
PC2020-snapshot-report-4HUMBLE-final.pdf

A JOYFUL, HOPE - FILLED AND SERVANT COMMUNITY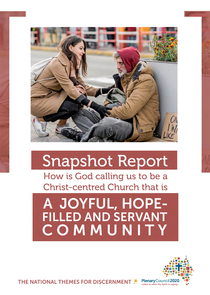 How is God calling us to be a Christ-centred Church that is:
A JOYFUL, HOPE – FILLED AND SERVANT COMMUNITY
PC2020-snapshot-report-5SERVANT-finalv2.pdf