Universal Prayer for Sunday and weekday Masses
Prayers of the faithful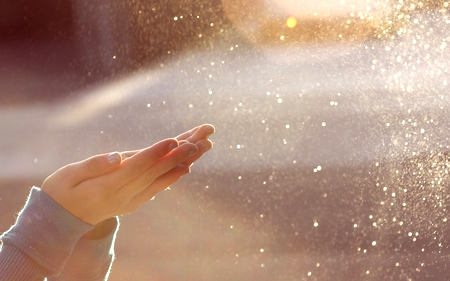 These prayers are exactly what their name suggests – prayers of the gathered faithful. In praying this prayer, the faithful are carrying out their role of praying for the entire world as well as for the needs of the local community. No two congregations will have exactly the same prayers, since their perception of the world's needs and of the local community will vary. Therefore they are written anew for each Sunday and weekly celebrations.
---
Fourth Easter 2021
Sunday April 25 - Saturday May 1
1. Sunday 25th April is Anzac Day in Australia but the Mass to be celebrated is that of the 4th Sunday of Easter. Presidential Prayers and Readings of that day.
2. Anzac Day is included in the Universal Prayer and the conclusion of it is taken from the Anzac Commemoration - the Collect Prayer.
3. Sunday - Good Shepherd Sunday is also the World Day of Prayer for Vocations to the priesthood, diaconate and religious life so intentions to mark that are included.
4. Saturday - 1st May - St Joseph the Worker. While it is an optional memorial it would be highly recommended that it be celebrated since this is The Year of St Joseph It has its own readings.
The universal prayer brings concepts from the Holy Fathers Apostolic Letter for the Year. Preface of St Joseph or Easter.
Intercessions 4th Easter 2021.docx

Third Easter 2021
Sunday April 18 - Saturday April 24
Intercessions 3rd Easter 2021.docx

Second Easter 2021
Sunday April 11 - Saturday April 17
Intercessions 2nd Easter 2021.docx

Easter Week 2021
Sunday April 5 - Saturday April 10
Intercessions Easter Week 2021.docx

Holy Week 2021
Sunday March 28 - Sunday April 4
Passion Sunday to the Sunday of the Resurrection.
Included is the special Good Friday Intercession IX issued by the Vatican re the Pandemic.
Intercessions Holy Week 2021.docx