Universal Prayer for Sunday and weekday Masses
Prayers of the faithful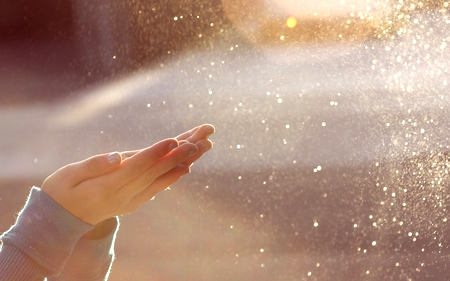 These prayers are exactly what their name suggests – prayers of the gathered faithful. In praying this prayer, the faithful are carrying out their role of praying for the entire world as well as for the needs of the local community. No two congregations will have exactly the same prayers, since their perception of the world's needs and of the local community will vary. Therefore they are written anew for each Sunday and weekly celebrations.
---
Fifth Sunday in Ordinary Time - Year A
February 5 - 11
Sunday of the Word of God is celebrated on the 1st Sunday in February in Australia and so there is an alternative set for places outside of Australia.
Saturday is the World Day of Prayer for the Sick (Our Lady of Lourdes) and so you might consider using the Preface of Mary, Health of the Sick from the Masses of the Blessed Virgin Mary.
Since the Missal only has a opening collect for that memorial you might consider the other Presidential Prayers from the Mass of Mary, Health of the Sick.
For nations of Oceania there is a daily petition from Sunday to Friday to mark the gathering on bishops' conferences as they gather for their continental gathering in preparation for the Synod of Bishops in October.
Maurice Shinnick
Intercessions 5th Week 2023.docx

Fourth Sunday in Ordinary Time - Year A
January 29 - February 4
Intercessions 4th Week 2023.docx

Third Sunday in Ordinary Time - Year A
January 22 - 28
Thursday January 26 - please note some variations - here we observe Australia Day - two sets of prayer for within and beyond Australia.
Friday January 27 - in Australia is the optional of Ss Timothy and Titus as well as St Angela Merici. For the rest of the Church only St Angela.
Kind regards, Maurice
Intercessions 3rd Week 2023.docx

Second Sunday in Ordinary Time - Year A
January 15 - 21
Intercessions 2nd Week 2023.docx

Epiphany and Week 1 2023
Sunday January 8 to Saturday January 14
A blessed New Year to you all.
May Christ's peace conquer all wars and violence.
May Christ's love transform all selfishness into service.
May Christ's presence nourish people's longing for belief and purpose.
Fr Maurice
Intercessions Epiphany and Week 1 2023.docx