Baptising your child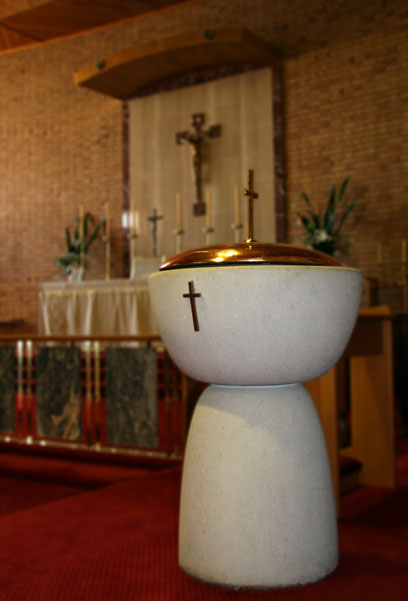 For Catholics, the Sacrament of Baptism is the first step in a lifelong journey of commitment and discipleship. Through baptism we are freed from the darkness of our world, we become sons and daughters of God and are embraced into the family of the Church. Baptism removes the guilt and effects of Original Sin and incorporates the baptised into the Church, the Mystical Body of Christ on earth. Catholic families are encouraged to baptise their children soon after birth, however sometimes people are baptised later, or even as adults. Whether we are baptised as infants or adults, Baptism is the Church's way of celebrating and enacting the embrace of God.
Infant Baptism – Inquiries regarding your child's baptism should be made to your local parish.
Baptism for school-aged children – Your parish will have a program in place for school-aged children.