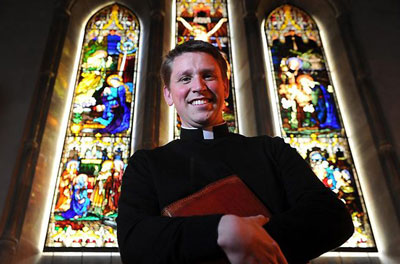 The Sacrament of Holy Orders is the continuation of Christ's priesthood, which He bestowed upon His Apostles. The three levels of the sacrament are the episcopate, the priesthood, and the diaconate.
In the Sacrament of Holy Orders, or Ordination, the priest being ordained vows to lead other Catholics by bringing them the sacraments (especially the Eucharist), by proclaiming the Gospel, and by providing other means to holiness.
Wonder if you have a call for the Sacrament of Holy Orders?
If you think you may be called to the Sacrament of Holy Orders, or if you are simply interested in Holy Orders, please contact Fr Peter Zwaans (Director of Vocations) at 8725 6566, or email vocations@adelaide.catholic.org.au.