08 Sep 2020
Information about funerals, weddings and COVID Marshals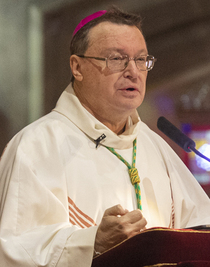 Dear Sisters and Brothers,
Grace and peace, I hope this note finds you well.
I am writing to communicate and confirm the following information that has come into effect from 5th September 2020:
Funerals and Weddings: are now permitted for up to 150 people with hygiene and social distancing regulations still being observed providing 2 square metres per person.
COVID Marshals: Please refer to the attached SA Health Factsheet which outlines that COVID Marshals are not required for weddings and funerals unless there is eating and drinking under an approved COVID Management Plan. Please refer to this Factsheet which clarifies when a COVID Marshal is required. This Factsheet can be found attached below.
20200908 001 L POR.pdf

20200828-COVID-Marshal-Fact-Sheet-v7-28.8.20.pdf

11 Aug 2020
Advice for Religious and Faith Communities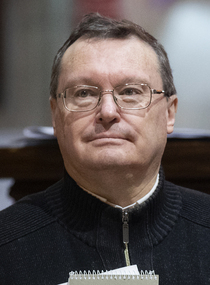 Grace and peace, I hope this note finds you well.
Following our recent instruction of 31st July 2020 around Liturgical Music, we have now received further advice from SA Health. It relates to congregational singing.
In the latest Fact Sheet (attached for your reference) it advises that "singing increases the distance that droplets from the mouth can travel and spread, so spacing of 1.5 metres apart is advised when signing" and suggests that:
• Congregational singing be avoided.
• Choirs are permitted, provided: Singers are able to be social distanced from each other and the rest of the congregation. Numbers are limited to a designated person or a very small group.
20200811 009 L POR congregational singing.pdf

20200729+-+COVID-19+Factsheet+-+Religious_Faith+communities+Guidance.pdf

24 Jul 2020
Capped numbers for Weddings and Funerals
Message from Archbishop Patrick O'Regan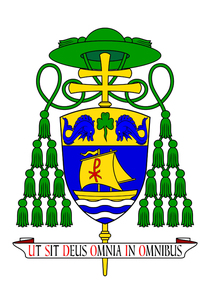 Dear sisters and brothers,
Grace and peace, I hope this note finds you well.
As you would be aware the Premier announced on Friday, 24th July 2020 further information regarding the numbers permitted to gather for funerals and weddings.
As of 12.01am, Wednesday, 29th July 2020 the numbers are capped up to 100 people maximum for individual funerals and weddings provided your Mass Centre has the necessary capacity as per your COVID Safe Plan.
01 Jul 2020
The light bearer
The Southern Cross – July 2020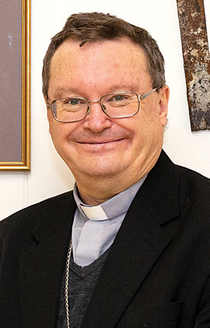 My dear sisters and brothers in Christ, at the beginning of his Profession of faith, known as his Confession, St Patrick writes 'I am Patrick, a sinner, most unlearned, the least of all the faithful, and utterly despised by many'. I have known all but the last one to be true.
Every disciple of Jesus Christ loves to be able to gather in a Sacred Space, especially in a church; it is important for us. Somehow it puts God at the centre of our lives. One of the most surreal and difficult things about coming to Adelaide at this particular time is that when I arrived all the churches were closed. For the first time in 100 years we couldn't do what we normally do; come together to celebrate the Eucharist, especially on the Lord's Day. As things look at the moment, it may be some time before we can do things the way we would wish.
16 Jun 2020
New regulations - re COVID-19
Message from Archbishop Patrick O'Regan
Dear sisters and brothers,
Grace and peace, I hope that this note finds you well.
As you would be aware the Premier announced on Friday, 12th June 2020 the further relaxation of restrictions regarding the numbers permitted to gather in places of worship.
The new regulations that immediately pertain to us include:-
From this Friday 19th June 2020, increase of numbers for places of worship up to 75 people whilst maintaining the 4 sqm rule. Please note generally a church is considered one space, so the maximum number per space is 75 people, unless there is a separate room with a floor to ceiling wall. This number also applies to funerals and weddings.
From Monday 29th June 2020, maximum density requirements (i.e. 1 person per 4sqm) will apply for our churches. Correct spatial measurement of your church will assist you in determining the maximum number of people you will be allowed in your space.
20200612 001 L POR - new regulations.pdf

Guidelines Celebration Eucharist Distribution Holy Communion.pdf

08 Apr 2020
Easter 2020 message
Bishop of the Diocese of Sale Patrick O'Regan sent his Easter greetings to the people of Adelaide on April 8 2020.
He was installed as the ninth Archbishop of Adelaide on May 25 2020 in St Francis Xavier's Cathedral.