01 Oct 2020
Re: Next Steps on the Journey to Plenary Council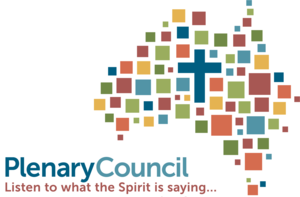 1. Plenary Council - Journey to October 2021 and Beyond

Thursday, 29th October 2020 at 7:30pm-9:30pm
Thebarton Community Centre,
Corner of South Road and Ashwin Parade
TORRENSVILLE

Bookings: https://www.trybooking.com/BLTNS
Everyone is welcome.

2. Gathering of Parish Priests, Chairs of Parish Pastoral Council and Pastoral Associates with Archbishop Patrick O'Regan
The Light of the Southern Cross Report
Wednesday, 4th November 2020 at 7:30pm-9:30pm
Croydon Park Parish,
Enter from Tungara Ave,
CROYDON PARK
OR
Thursday, 12th November 2020 at 7:30pm-9:30pm
Salisbury Catholic Parish,
Commercial Road,
SALISBURY
BOOKINGS: https://www.trybooking.com/BLWOZ
Intended for Chairs of Parish Pastoral Councils, Parish Priests and Pastoral Associates.
Each stage of the Plenary Council has involved a call to deeper discernment, it is an ongoing process and will take us well beyond the Plenary Council assemblies. Plans are being developed at a Diocesan level towards our own Diocesan Assembly and the formation of a Diocesan Pastoral Council.
ecently Archbishop Tim Costelloe, President of the Plenary Council released a paper on his reflection about the Journey of Discernment and I encourage you to read this.
https://plenarycouncil.catholic.org.au/wp-content/uploads/2020/08/a-journey-of-discernment-The-Plenary-Council.pdf
A short video is also available:
https://www.youtube.com/watch?v=94CI5NxoDzw&feature=emb_logo
Together, we continue on a journey of discernment, listening to one another, our own sacred tradition and God towards becoming a more Christ-centred Church.
I would like to encourage you to attend and ask God's continued blessing for you and your communities.
In Domino,
Patrick O'Regan
Archbishop of Adelaide

20201001 004 L POR - Gatherings.pdf