Diocesan Assembly - Saturday October 22
Diocesan Assembly - Friday October 21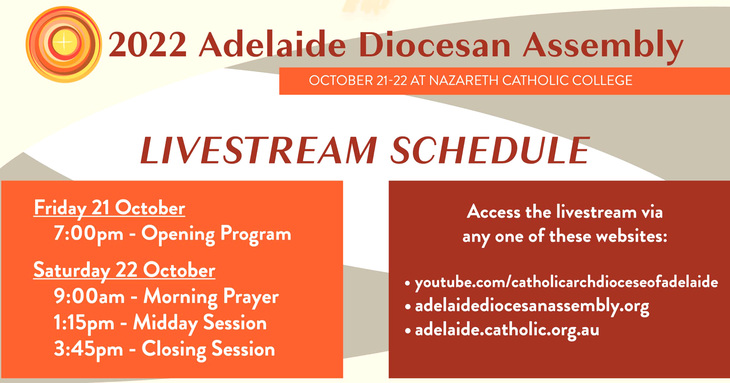 Prayer and general sessions from the 2022 Diocesan Assembly will be livestreamed on
Please note the livestream will be made live closer to the scheduled start time.
More information is available on www.adelaidediocesanassembly.org
---
Adelaide Diocesan Assembly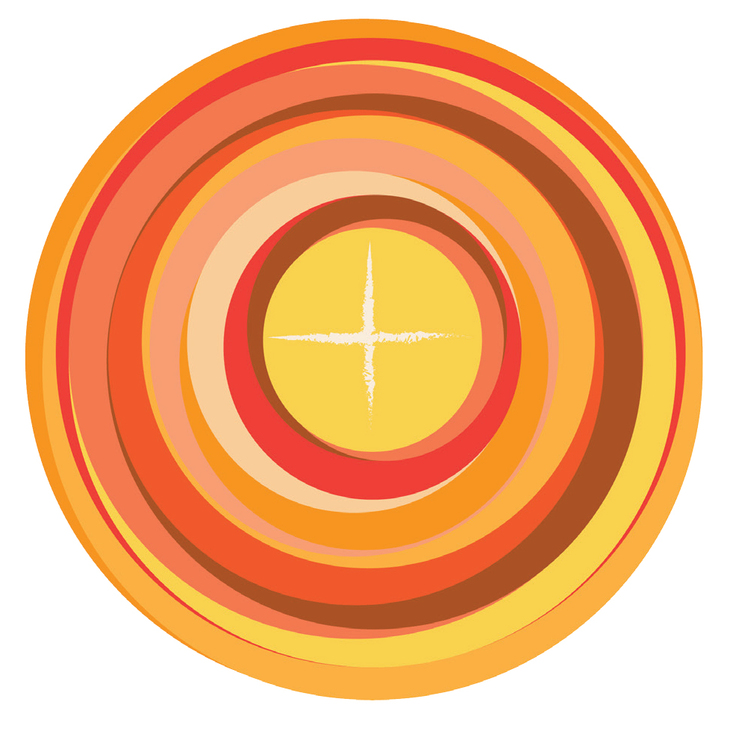 The Diocesan Assembly is part of a larger movement of synodality, being a church on the journey together. The Diocesan Assembly ties in with the Australian Plenary Council and 2023 International Synod in Rome.
The 2022 Diocesan Assembly will take place on October 21-22.
Information about the 2022 Diocesan Assembly can be found at www.adelaidediocesanassembly.org
CONTACTS:
Sarah Moffatt – P: 8210 8110 or E: smoffatt@adelaide.catholic.org.au
Peter Bierer – P: 8210 8129 or E: pbierer@adelaide.catholic.org.au
---
Diocesan Report to the 2023 Synod of Bishops
Archdiocese of Adelaide Report to the 2023 Synod of Bishops.pdf

Adelaide Diocesan Pre-Synod Gathering
April 30 at The Monastery