27 May 2021
Sacramental Coordinator | Croydon Park parish
Casual position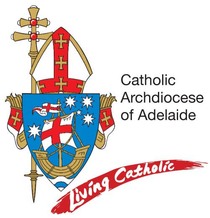 The Sacramental Coordinator will be responsible to the Parish Priest and will work collaboratively with him, the Parish Team, and the Parish Pastoral Council in the administration and preparation of the Sacramental Program.
The successful applicant will have an active spiritual life which is expressed through prayer, religious practice and commitment to living a Christian life according to the precepts, teachings and practices of the Catholic Church.
The Sacramental Coordinator will initiate and facilitate a range of opportunities, forums, and resources to connect and engage parents in areas such as personal prayer, spiritual growth and the sacraments.
Sacramental Coordinator Croydon Park Parish May 2021 .pdf