22 Sep 2021
Sacramental Coordinator/ Office Assistant – Croydon Park Catholic Parish
Part Time – 26 hours per week
The Sacramental Coordinator/Office Assistant will be responsible to the Parish Priest and will work collaboratively with him, the Parish Team, and the Parish Pastoral Council in the administration and preparation of the Sacramental Program.
The successful candidate will have an active spiritual life which is expressed through prayer, religious practice and commitment to living a Christian life according to the precepts, teachings and practices of the Catholic Church.
Ad Sacramental Coordinator Oct 2021.pdf

14 Sep 2021
Parish Secretary - Glenelg Catholic Parish
Part-time – 15 hours per week, Monday, Wednesday and Thursday.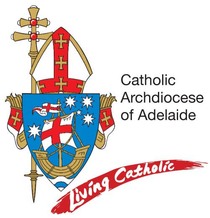 The Glenelg Catholic Parish is seeking a suitably qualified Parish Secretary to join the Parish Team. The successful applicant will be experienced in providing excellent administrative support and be competent in using the Microsoft Office suite.
The Parish Secretary will be accountable for the effective administration of the Parish Office and will be the first point of contact for visitors, parishioners and volunteers. The successful applicant will manage incoming correspondence, respond to emails, answer telephone enquiries and maintain Parish Records and rosters. The successful applicant will also make bookings for baptisms, weddings and funerals.
Parish Secretary September 2021 - Glenelg Parish doc.pdf