22 Nov 2021
Parish Pastoral Associate
Morphett Vale Catholic Parish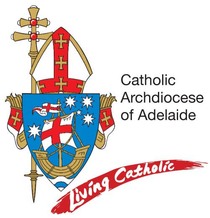 The Parish of Mary Help of Christians, Morphett Vale is looking for a Pastoral Associate to join the Parish.
The Pastoral Associate will be responsible to the Parish Priest and will work collaboratively with him, the Parish Team, and the Parish Pastoral Council. The Pastoral Associate will provide support and assistance for new and existing parishioners in all aspects of the parish community.
Parish Pastoral Associate Advert Nov 2021 .pdf

19 Nov 2021
Parish Office Assistant - 7.5 hours
Sevenhill Parish
The Sevenhill Catholic Parish is seeking applications for a suitably qualified and motivated Parish Office Assistant to provide administrative support to the Parish Priest.
The successful applicant will perform general office duties, manage incoming correspondence and prioritize for distribution, respond to emails, assist with maintaining Parish Records and the Parish Website.
The Parish Office Assistant will also assist the Parish Priest with the preparation of the weekly Parish Bulletin so a good working knowledge of, and experience in, the Microsoft Suite software is required.
Sevenhill Parish Office Assistant Nov 2021_.pdf