01 Jan 2016
Interim report – January 28, 2016
Renewal Taskforce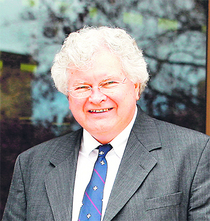 Since Holy Week 2015 the Renewal Taskforce has been planning for a renewal of our Archdiocese through the renewal of parishes, school and communities, and through reconnection with young people and young families.
During this process, it became clear to us that renewal is a matter of mind and heart; it cannot be achieved by a prescriptive plan designed by a group in a room. So we began to ask another question: "What would a renewed parish/school or community look like? What would be the signs that renewal was real?" We began to reflect on the "marks" of renewal.
02 Feb 2015
Crafter to steer New Directions
The Southern Cross newspaper – February 2015
The newly-appointed chair of the task force charged with producing a plan for the renewal of the Archdiocese, Greg Crafter, says it is vital that the Church remains contemporary and relevant.
"The Church must add in a very real way to people's lives," he told The Southern Cross following his appointment to the New Directions Taskforce last month.