Office for Renewing Parishes

The Office for Renewing Parishes was established in February 2016 to support the renewing of the diocese through the renewing of parishes, the central priority of the Archdiocese of Adelaide for the foreseeable future. The Archdiocese has taken a 'ground up' approach to renewing parishes, exploring the question of what a renewed parish, school or community would look like. This led to the framing of eight Gospel characteristics of a healthy, vibrant, renewing parish....here.
---
Pilgrim people on the move (Fr Philip Marshall)
Vicar General's Letter - 'Fellow Disciples of Jesus'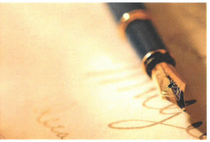 Dear fellow disciples of Jesus,
Getting communication right is one of our biggest challenges. I'd like to reframe some understandings of our "renewal" so I'd be grateful if you can find time to read this, and I welcome dialogue with you about it.
Our present "renewal" is not a programme, but a way of paying attention to the ordinary and ongoing dynamic of life as a community of disciples.