Vicar General's Letter - 'Fellow Disciples of Jesus'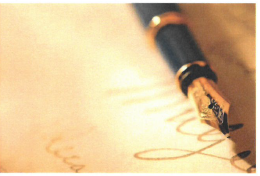 It is the natural and necessary task of discerning the way to live and express the eternal reality of the Gospel and our Tradition in our particular time and place, and in a way that makes it effective and powerful in the lives of our people and the world. The Church at its best has always done that. In every century we have expressed the one eternal truth in very varied ways. In 21" century Australia the powerful voice of the Gospel is not always heard so clearly as the call to life and joy which Jesus proclaimed it to be, nor are we the church widely seen as a community of hope, freedom and love. This can be dispiriting for us and for our people.
Our renewal is about us refreshing and re-energising our life in the Gospel. It is not a programme with a beginning and a spectacular and victorious end; it is organic and human, more like the kingdom parables: the slow development of life beginning from small seeds, the gradual burgeoning of a yeast of hope and faith in families, neighbourhoods and communities, the imperceptible but inexorable growth of a field of wheat, even when it is compromised by the presence of weeds.
Our renewal is about renewing our parishes and communities by inspiring ourselves and them in the fundamental tasks of the Gospel. The eight marks of renewal outlined in the renewing parishes document are primarily drawn from the Gospel and Tradition. They are not additional burdens added to our ordinary life and duties, but just a focussed way of articulating them. They are reminders of what we are doing or need to be doing. We commit to be communities:
• Who are consciously "schools of discipleship" which form our people deeply in prayer, love of scripture, and an appreciation of their own charisms
• Who celebrate Eucharist in the best and most worthy ways for each of our particular communities
• Where the Word is heard profoundly and proclaimed most effectively
• Of compassionate welcome, especially for those who may feel tentative or unworthy, and in fact unwelcome
• Who reach out, as Jesus did, to those most in need, in our communities, our neighbourhoods and world
• Who reverence, and care for, God's good creation
• Who form, encourage and coordinate the variety of gifts and charisms the Spirit gives to each in most effective ways
• Who support and preserve the life of every viable community of disciples, even if they are small.
Each of these are the ordinary demands of the Gospel, but our conversation around the archdiocese reveals that they can open up into vastly rich pastoral possibilities that can bring significant growth and change. If they came fully to life we the church would be profoundly renewed, and we would be a sacrament of hope and love to some who presently have given up on us.
This renewal is from the gospel and the grass roots, and will be effected at the grass roots – each parish and community bringing them to life in their own way, but all moving in a common and supported direction.
So I come back to where I began. Our present renewal is not meant to be an additional programme for our parishes and communities, nor a burden superimposed on our own busy lives. It is a way of focussing on what is essential to the gospel and our life as church. It is intended to assist us to be more effective in the things we already believe. To aid our vocation as a community of disciples and as sacrament to the world. It will perhaps even simplify our service and ministry as clergy and people by bringing what is essential into sharper focus, by helping us recognise what properly belongs to each of us, and assisting us to recognise what is not essential.
Let us pray for each other as we commit ourselves to renewed faith, hope and love,
With fraternal regards,

Rev Fr Philip Marshall
Vicar General