Screening and Verification Authority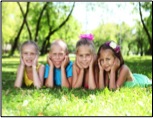 The Catholic Archdiocese of Adelaide takes seriously its duty of care to those who entrust themselves to it and to ensure the health, safety and welfare of all participants in programs and activities. The Archdiocese recognises and encourages the significant role that the Church community plays in the provision of an environment that protects our vulnerable groups (Includes the elderly, the disabled and those who are disadvantaged or experiencing crisis) and nurtures the wellbeing of children, young people and their families. In doing this the Archdiocese requires the Church community to implement practices which are defined as child safe and which sustain and maintain the sanctity of trust that children place in adults.
It is the policy and practice of the Catholic Archdiocese of Adelaide that persons who have a responsibility through their role within the Archdiocese (whether paid or voluntary) and / or who have the potential to have one on one contact with children, youth and vulnerable people undergo a Working with Children Check. The check is used as part of the assessment process to determine a person's suitability for volunteering or for a position of employment within the Archdiocese of Adelaide and also within associated organisations closely affiliated with the Catholic Archdiocese.
Frequently asked questions - click on this link for answers to questions below.
What is a Working with Children Check (WWCC)?
Who is required to undergo a Working with Children Check (WWCC)?
Who is involved in the Working with Children Check (WWCC) process for the Archdiocese?
General Application Information
What information will be released to the Catholic Archdiocese of Adelaide?
What will I receive from the Archdiocese as a result of the check?
How much is it going to cost me?
Does the Archdiocese accept any clearances issued by anyone else?
What other documents can be accepted by the Archdiocese as evidence that I have already undergone a check?
What happens if I provide false or misleading information?
How will I know when the check has been processed?
How long is the clearance valid for?
How do I renew my clearance?
If I don't agree with the outcome given to me regarding my working with children check, do I have a right of appeal?