Sr Elizabeth Morris RSJ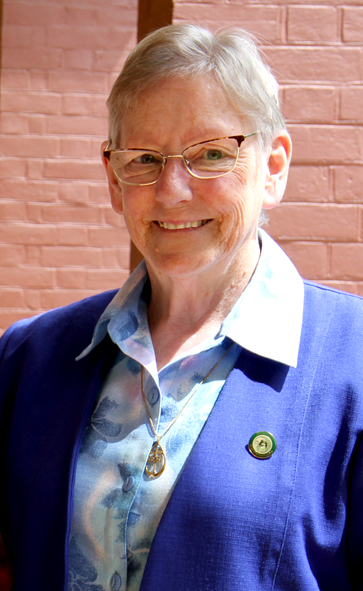 Sr Elizabeth Morris RSJ has been appointed Vicar for Religious by Archbishop Patrick O'Regan in March 2021.
This is an important role in supporting and collaborating with religious in the archdiocese and is a conduit for the Religious and the Archbishop. The role also includes giving pastoral support to those laity living the Consecrated Life.
Sr Elizabeth, a Josephite for many years, brings a wealth of knowledge and experience to this role. Her ministry took her to both Port Pirie Diocese and the Adelaide Archdiocese, as Primary School teacher, a Motor Missioner and Parish RE Coordinator. The Congregation supported her in acquiring necessary qualifications such as a Graduate Diploma in Religious Education and an Honours degree in Theology. From 1992-2003 she was part of the Catholic Adult Education Service in the Archdiocese of Adelaide and then on the Catholic Theological College (CTC) staff from 2004 – 2010. From CTC she coordinated a four-year Rural Ministry Formation program and from February 2010 – December 2017 was Pastoral Director in the parishes of Bordertown, Keith and Kingston.
As the role of Vicar for Religious is a half-time one Elizabeth is continuing to write the history of the South Australian Josephite Motor Missions.
To contact Sr Elizabeth Morris please phone Archbishop's Office on 8210 8210 or email emorris@adelaide.catholic.org.au