Marian Procession 2022 - Vyshhorodska Mother of God
22nd May 2022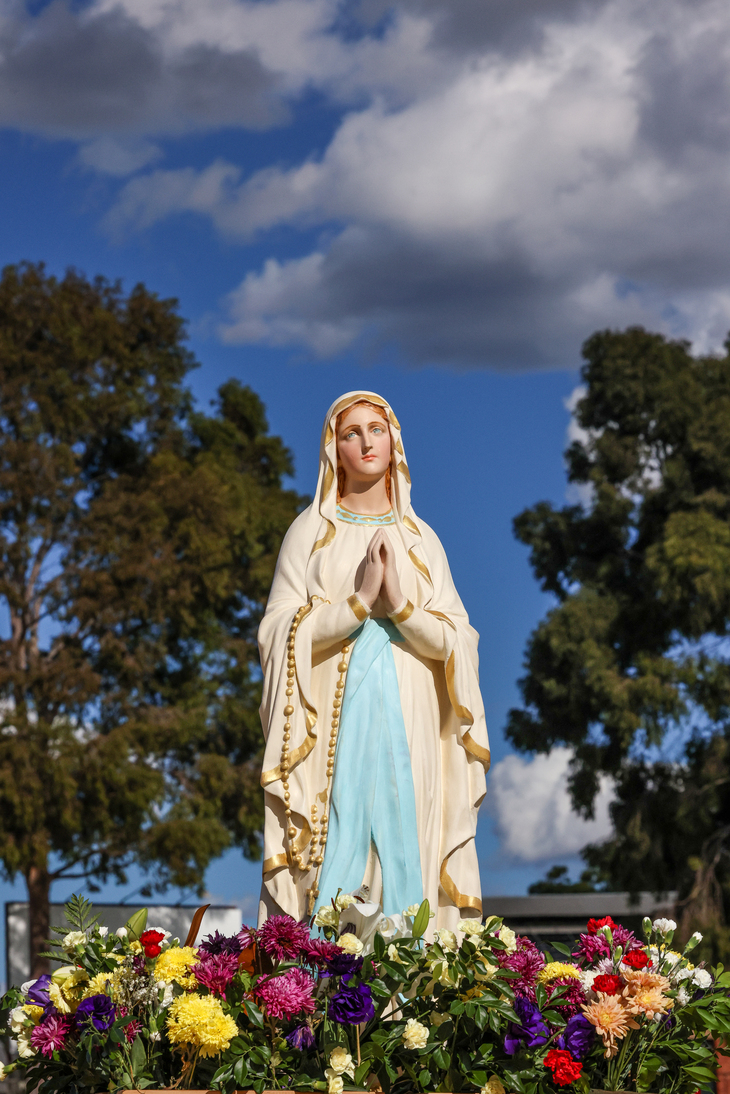 Finally, the sun shone and the people came! The Adelaide Catholic Church came out in numbers to pray to Mother Mary for peace.
For the last three years the Marian Procession and Peace Rally has been indoors, but 2022 has changed all that. Held at the Adelaide Showgrounds in the main arena, the procession was a shining example of South Australia's vibrant Catholic community, parishes and multicultural groups - all participating in the colourful procession with many wearing the traditional dress of their home country.
Students from Christian Brothers College carried the statue of Mary; whilst students from Mercedes College and Our Lady of the Sacred Heart College also participated representing Catholic Schools in Adelaide.
In his homily, Rev Father Paul Babi spoke of the sincere love all Catholic's have for the Blessed Virgin Mary and asked those present to pray for peace as a collection was taken for the Caritas Ukraine Appeal.
The Ukrainian Church carried the Banner with Ukrainian Icon, Vyshhorodska Mother of God, with all Parishes, Communities and groups following behind the Statue of Our Lady in a prayerful procession.

Walking just under 2.4 kilometres (young and old) the Church prayed the 5 decades of the Glorious Mystery – reciting the prayers of the Rosary in unison with moments of beautiful silence among 1500 attendees.