22 May 2018
Statement from Archbishop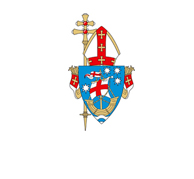 Following the publishing of the 59-page judgment by Magistrate Robert Stone in the Newcastle Local Court this morning, Archbishop Philip Wilson said:
"I am obviously disappointed at the decision published today. I will now have to consider the reasons and consult closely with my lawyers to determine the next steps.
"I do not propose to make any further comment at this stage."
_________________________________
Statement issued by ACBC President Archbishop Mark Coleridge
Archbishop Philip Wilson has today been found guilty of failing to inform police about allegations of child sexual abuse. Archbishop Wilson maintained his innocence throughout this long judicial process. It is not yet clear if he will appeal the verdict.
The Catholic Church, like other institutions, has learned a great deal about the tragedy of child sexual abuse and has implemented stronger programs, policies and procedures to protect children and vulnerable adults. The safety of children and vulnerable adults is paramount for the Church and its ministries.
May 22, 2018