Welcome to the Adelaide Archdiocese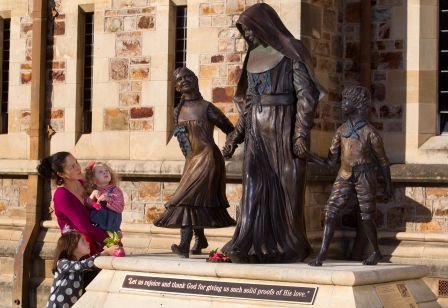 The Adelaide Archdiocese dates back to 1842, just six years after the first fleet arrived at Glenelg.
Today the Archdiocese is home to 275,849 Catholics, 15.5 per cent of the total population (ABS 2021 Census). There are 57 parishes with 118 churches, seven multicultural and four Eastern Rite Mass centres. The rich cultural diversity of the local Church is reflected in 22 migrant communities.
Archbishop Patrick O'Regan presides over the Archdiocese and his leadership team comprises Vicar General Fr Dean Marin, Pauline Connelly, Dr Neil McGoran and Sarah Moffatt.