Welcome to the Adelaide Archdiocese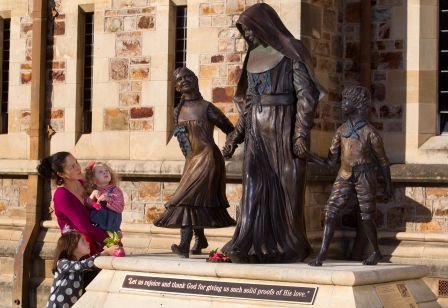 The Adelaide Archdiocese dates back to 1842, just six years after the first fleet arrived at Glenelg. Today it is home to more than 280,000 Catholics – about 20 per cent of the population – and covers 105,000 sq km. There are 66 parishes and communities with approximately 239 Mass centres and 88 Catholic schools with approximately 41,350 students.There are vibrant migrant chaplaincies and communities actively engaged in diocesan life.
Archbishop Patrick O'Regan presides over the Archdiocese and his leadership team comprises Vicar General Fr Dean Marin, Pauline Connelly and Dr Neil McGoran.